Sistem Informasi Pendataan Disabilitas pada Yayasan Pilar Purbalingga
Abstract
The development of technology is very helpful in data collection activities. Currently, a lot of data is circulating, but the amount is not in accordance with the data in the field. The information system can help in a more effective and efficient data collection process, in this research related to data collection on disability. Disability Data Collection Information System is a system created to collect data related to foundation management, foundation activities, biodata of persons with disabilities, types of disabilities, skills or training that have been participated in, list of assistance received by disabilities, and volunteer disabilities. The data will be used by the PILAR Purbalingga Foundation to support its activities in the disability domain. From these data can be used as a reference in carrying out activities that will be carried out at the foundation. The output produced from this study is the Disability Data Collection Information System at the Purbalingga PILAR Foundation which produces information related to data on persons with disabilities, volunteers and activities that are suitable for the needs of persons with disabilities under the PILAR Purbalingga Foundation. Data collection methods are carried out through observation and interviews with the manager of the foundation and persons with disabilities. The system development method used is a waterfall, the programming language used is PHP and MySQL for database processing in this study.
Keywords
Disability' PHP-MySQL;Data Collection;Waterfall
References
Badan Pusat Statistik (BPS). Jumlah penyandang disabilitas di Indonesia. 2016.
Hanjarwati, A., Suprihatiningrum, J., & Aminah, S. (2019). Persepsi Penyandang Disabilitas Dan Stakeholder Untuk Mempromosikan Dan Mengembangkan Komunitas Inklusif Di DIY Dan Asia Tenggara. Jurnal Sosiologi Reflektif, 13(2), 379-404.
Soleh, Akhmad. Aksesibilitas Penyandang Disabilitas Terhadap Perguruan Tinggi. Cetakan Pertama, Lkis Pelangi Aksara, Yogyakarta. 2016
Firdaus, V., & Hasanah, H. Pengaruh Pelatihan Dan Pendidikan Kewirausahaan Terhadap Motivasi Berwirausaha Pada Penyandang Disabilitas Di Kabupaten Jember. FENOMENA, 17(2). 2018
Mulyati, T., Rohmatiah, A., & Amadi, D. N. Pelatihan Dan Pendampingan Penyandang Disabilitas Desa Simbatan, Kecamatan Nguntoronadi Kabupaten Magetan. Jurnal Terapan Abdimas, 4(2), 187-191. 2019
Tjahjanti, P. H., Sumarmi, W., Widodo, E., Syamharis, R., Zamroni, S. A., & Prakoso, D. I. Strategi Membantu Wirausaha Disabilitas Untuk Memberdayakan Ekonomi Secara Berkelanjutan. Abdimas Pedagogi: Jurnal Ilmiah Pengabdian kepada Masyarakat, 2(1), 37-43. 2019
Yayasan Pilar Purbalingga. http://pilarpurbalingga.com. Diakses pada 29 Agustus 2019.
Priyanti, Dwi & Siska Iriani. 2013. Sistem Informasi Data Penduduk Pada Desa Bogoharjo Kecamatan Ngadirojo Kabupaten Pacitan. 2(4). 2013.
Putri, Suryati. Pembangunan Sistem Informasi Pendataan Rakyat Miskin Untuk Program Beras Miskin (Raskin) Pada Desa Mantren Kecamatan Kebonagung Kabupaten Pacitan. 2(4). 2010.
Pressman, Roger S. Rekayasa Perangkat Lunak – Buku Satu, Pendekatan Praktisi (Edisi 7). Yogyakarta: Andi. 2012.
Sutabri, Tata. Analisis Sistem Informasi. Yogyakarta: Andi. 2012.
Arief, M.Rudyanto. Pemrograman Web Dinamis Menggunakan PHP dan MySQL, Andi Yogyakarta. 2011.
Muhyuzir T.D., Analisa Perancangan Sistem Pengolahan Data, Jakarta : PT. Alex Media Komputindo. 2010.
Dennis, A., Wixom, B. H. & Roth, R. M. Software Analysis and Design. 5th.New Jersey: Wiley. 2012.
Fathansyah. Basis Data. Bandung: Informatika Bandung. 2012.
DOI:
https://doi.org/10.35970/jinita.v2i01.182
Article Metrics
Abstract view : 0 times
PDF (Bahasa Indonesia) - 0 times
Refbacks
There are currently no refbacks.

This work is licensed under a
Creative Commons Attribution 4.0 International License
.
Indexed by:
Managed by.
Department of Informatics Engineering
Politeknik Negeri Cilacap
Jln. Dr.Soetomo No.01 Sidakaya, Cilacap, Indonesia
Telp: (0282) 533329
Email: jinita.ejournal@pnc.ac.id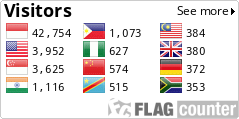 This work is licensed under a Creative Commons Attribution 4.0 International License.