Aplikasi Pencarian Surfing Spot Terdekat Di Bali menggunakan Formula Haversine Berbasis Web
Abstract
Indonesia is an archipelago and is one of the countries with the fourth longest coastline in the world. Surfing has become a very popular activity on some beaches with supportive waves. Bali is one of the tourist destinations that in addition to highlighting customs and culture, it also has abundant natural wealth as well as coastal tourism destinations that can be used as surfing spots. which is further away from where it is. This study aims to provide information about the location of the surfing spots and the nearest search support. The application uses the web-based Haversine formula to find the nearest surfing spot in Bali which can be used as a solution to display information and location of surfing spots. Researchers developed this information system using the waterfall method. Based on the results of questionnaire testing with 10 respondents, it is enough for 3%, both 31%, and very good at 66%, that this application can help and make it easier for tourists to find the nearest surfing spot.
Keywords
Surfing Spot;Waterfall Method
DOI:
https://doi.org/10.35970/jinita.v3i1.599
Article metrics
Abstract view : 0 times
PDF (Bahasa Indonesia) - 0 times
Refbacks
There are currently no refbacks.

This work is licensed under a
Creative Commons Attribution 4.0 International License
.
Indexed by:
Managed by.
Department of Informatics Engineering
Politeknik Negeri Cilacap
Jln. Dr.Soetomo No.01 Sidakaya, Cilacap, Indonesia
Telp: (0282) 533329
Email: jinita.ejournal@pnc.ac.id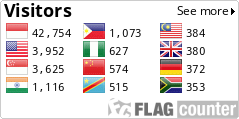 JINITA is licensed under a Creative Commons Attribution 4.0 International License.