Pengembangan Media Pembelajaran Mesin Menggunakan Teknologi Augmented Reality
Abstract
Learning media are all things that can be used to channel messages and stimulate the learning process for students. Learning machine of two-wheeled vehicles in SMK YPT 2 Purbalingga is still using Ms. Powerpoint as a learning medium. In one of the subjects that discussed the partitioning machine parts, how to work a motorcycle engine and troubleshooting the machine parts as well as how to repair or replace spare parts, students felt the use of Ms. media. Powerpoint is less interesting and difficult to understand the material. Educators also see students tend to get bored easily when learning so that they need other alternatives as a learning medium. For that reason, the writer applies a markerless augmented reality technology as a medium for learning two-wheeled vehicles to help as well as learning media for students, the method used is MDLC (Multimedia Development Life Cycle). This research produces an augmented reality application that helps visualize motorcycle engines in the form of 3D models for vocational students. 
Keywords
Learning media;Literacy;Augmented Reality;MDLC
DOI:
https://doi.org/10.35970/jinita.v1i01.88
Article metrics
Abstract view : 352 times
PDF (Bahasa Indonesia) - 136 times
Refbacks
There are currently no refbacks.

This work is licensed under a
Creative Commons Attribution 4.0 International License
.
Indexed by:
Managed by.
Department of Informatics Engineering
Politeknik Negeri Cilacap
Jln. Dr.Soetomo No.01 Sidakaya, Cilacap, Indonesia
Telp: (0282) 533329
Email: jinita.ejournal@pnc.ac.id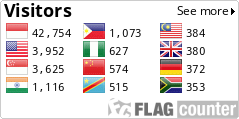 JINITA is licensed under a Creative Commons Attribution 4.0 International License.