A Survey of the State of Research on Augmented Reality from a Business Perspective using Porter's Value Chain
Abstract
In recent years, augmented reality (AR) technology has been able to demonstrate more and more impressively the potential it brings for companies and their valueadding activities, and this even though acceptance of the technology in society is only just beginning. Due to this, our work aims to bring a comprehensive overview of AR deployment opportunities based on the value chain, forcing a symbiosis of potential demonstration and acceptance promotion. For our investigation, we consider the most important peer-reviewed papers on the state of research on augmented reality from a business perspective and provide a comprehensive overview of the different possible uses of AR within a company, structured according to Porter's value chain, as well as an outlook on future research on the expansion and further development of AR systems. Based on this, we formulate research gaps for future work on AR in the context presented.
Keywords
AR; augmented reality;Porter´s Value Chain;business perspective
DOI:
https://doi.org/10.35970/jinita.v3i2.936
Article metrics
Abstract view : 0 times
PDF - 0 times
Refbacks
There are currently no refbacks.

This work is licensed under a
Creative Commons Attribution 4.0 International License
.
Indexed by:
Managed by.
Department of Informatics Engineering
Politeknik Negeri Cilacap
Jln. Dr.Soetomo No.01 Sidakaya, Cilacap, Indonesia
Telp: (0282) 533329
Email: jinita.ejournal@pnc.ac.id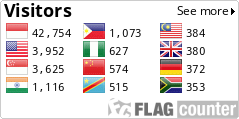 JINITA is licensed under a Creative Commons Attribution 4.0 International License.