Struktur Rumah Sederhana Ramah Gempa Untuk Meminimalisir Kerusakan dan Korban Jiwa
Abstract
Residential buildings built are mostly non-structural buildings that add the greatest amount of damage. Problems that occur namely, reduced public awareness in terms of earthquake disaster management which is included in the construction of residential buildings in accordance with waterproof standards for educational education activities or providing assistance to the community about how to process and how to make houses that have earthquake resistant structures. The expected outcome is that the Brani village community is increasingly aware of the dangers posed by the earthquake and is understood to make earthquake resistant structures at home, Making knowledge for Brani villagers as material for repairs and overhauling the structure of residential buildings in order to avoid the dangers posed by earthquake. There are two methods used, namely community education and surveys. Community education through material, and discussion about science and technology materials. Lectures are used to provide knowledge about earthquake hazards and how to create earthquake-friendly residential structures. Evaluation and validation are done by questions and answers and discussion of respondents' answers. The number of respondents who participated in this activity amounted to 32 people from various backgrounds, Brani villagers have a high awareness of the quality of residential buildings, as evidenced by the results of a positive response to the construction of housing in accordance with the regulations. Although the cost of building earthquake-friendly houses is 30% greater than ordinary houses, the community is enthusiastic and accepts the adoption of earthquake-friendly simple residential technology.
Keywords
Struktur Rumah; Tahan Gempa; Korban Jiwa; Rumah Sederhana
References
BNBP.(2012).KepalaBadanNasionalPenanggulanganBencanaTentangDaftarIsiKepalaBadanNasionalPenanggulanganBencanaTahun2012TentangPedomanUmumPengkajianRisiko2.LampiranPeraturan.BNPB.(2016).Risikobencanaindonesia.BNPBJateng.(2016).Kajianrisikobencanajawatengah2016-2020.Boen,T.(2010).Caramemperbaikibangunansederhanayangrusakakibatgempabumi.BPS.(2019).BadanPusatStatistik.BadanPusatStatistik.Dialosa,K.,Rustadi,R.,Mulyatno,B.S.,&Sulaeman,C.(2020).AnalisisTingkatResikoDampakGempabumiDiKabupatenCilacapMenggunakanMetodeDshaDanDataMikrotremor.JurnalGeofisikaEksplorasi,4(3),73–89.https://doi.org/10.23960/jge.v4i3.42Putri,R.(2012).SocietalAcceptancetowardstheInnovationofLaminatedBamboo,15–22.Saputro,D.N.(2017).Bambulaminasisebagaialternatifpenggantikayuuntukmendorongekonomikreatifberbasispotensilokal.ProsidingSeminarNasionalPengembanganSumberDayaPerdesaanDanKearifanLokalBerkelanjutanVII,8.Saputro,D.N.(2018).PeningkatkanDayaTahanTerhadapPergerakanTanahPadaGedung.ProsidingSeminarNasionalPengembanganSumberDayaPerdesaanDanKearifanLokalBerkelanjutanVIII,7(November),98–105.Wibowo,A.,Pratama,H.C.,Hukum,J.,Fakultas,I.,Agama,I.,Universitas,I.,&Indonesia,I.(2013).Penyuluhanperencanaanbangunantahangempa,2(2),109–114.
DOI:
https://doi.org/10.35970/madani.v2i2.247
Article Metrics
Abstract view : 0 times
PDF - 0 times
Refbacks
There are currently no refbacks.
Copyright (c) 2020 Madani : Indonesian Journal of Civil Society

This work is licensed under a
Creative Commons Attribution 4.0 International License
.
Indexed by:
Editorial Office:
Pusat Penelitian dan Pengabdian Masyarakat (P3M)
Politeknik Negeri Cilacap
Jln. Dokter Soetomo No.1, Karangcengis Sidakaya Cilacap
Jawa Tengah 53212Telepon: (0282) 533329
Email: madani.ejournal@pnc.ac.id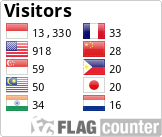 This work is licensed under a
Creative Commons Attribution 4.0 International License
.