Pemanfaatan Hasil Tanaman Sebagai Tanaman Obat Keluarga (TOGA)
Abstract
This study aims to introduce what types of medicinal plants can be used by families in the community, how to mix and process plants that can be used as family medicine, and people's perceptions about family medicinal plants. This research is a type of qualitative research with a descriptive approach with a total of 10 respondents. Data collection by carrying out activities of observation, interviews, documentation. Data analysis techniques through three stages, namely data reduction, data presentation, and drawing conclusions/verification. Based on the results of the discussion it can be concluded that there are 23 plant species that can be utilized by the community of Botohilisiambo Village as a Family Medicinal Plant, how to mix family medicinal plants varies greatly, depending on the type of plant and disease, Botohilisilambo villagers have a good perception of family medicinal plants.
Keywords
Pemanfaatan; Tanaman; Obat Keluarga
References
Kariman.(2014).BebasPenyakitDenganTanamanAjaib.PenerbitOpenbooks.Murtie,A.(2013).KupasTuntasPengobatanTradisional.TransIdeaPublishing.Pranata.(2013).HerbalToga.PenerbitAksaraSukses.Riyanto,Y.(2010).MetodologiPenelitianPendidikan.PenerbitSic.Sarumaha,M.(2019).StudiEtnobotaniTanamanObatKeluargaDiDesaBawolowalaniKecamatanTelukdalamKabupatenNiasSelatan.7(4),266–271.https://doi.org/https://doi.org/10.37081/ed.v7i4.1412Sasmito.(2017).ImunomodulatorBahanAlami.RaphaPublising.Sugiyono.(2012).MetodePenelitianKuantitatifKualitatifdanR&D.Bandung.Alfabeta.Sukmadinata,N.(2012).MetodePenelitianPendidikan.PT.RemajaRosdakarya.
DOI:
https://doi.org/10.35970/madani.v2i2.233
Article Metrics
Abstract view : 0 times
PDF - 0 times
Refbacks
There are currently no refbacks.
Copyright (c) 2020 Madani : Indonesian Journal of Civil Society

This work is licensed under a
Creative Commons Attribution 4.0 International License
.
Indexed by:
Editorial Office:
Pusat Penelitian dan Pengabdian Masyarakat (P3M)
Politeknik Negeri Cilacap
Jln. Dokter Soetomo No.1, Karangcengis Sidakaya Cilacap
Jawa Tengah 53212Telepon: (0282) 533329
Email: madani.ejournal@pnc.ac.id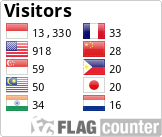 This work is licensed under a
Creative Commons Attribution 4.0 International License
.